Optimal Wind Parks - from A to Z
With tail wind and meticulous care we develop optimal wind parks from A to Z: From the first idea all the way to the start of operations, we handle every aspect of the project. Proof of our expertise are 170 completed wind power stations with a combined output of 203 megawatts (MW). A further 350 MW are currently planned. The wind power stations we have installed so far, produce enough electricity required to provide half a million people annually with clean energy.
The building of a wind farm is very complex. Until the start of operations, there are many different steps necessary. The whole process can take several years. It is not a simple task but this is our passion and our strength!
Analysis & Acquisition
+ Planning
+ Permit Approval
= Installation!
---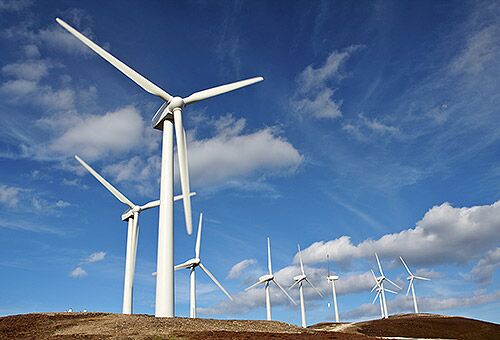 It all begins with a suitable site for the location of a wind farm. Position and composition of the ground are important factors when it comes to the success of a project. You as the owner of the land will work together with us on the basics of the project. You will also profit from a fair lease agreement which is transparent to all parties.
Careful planning is the be-all and end-all. Whether we are handling a wind farm design or the building permit procedure, you can trust our know-how. Once we have submitted the building permit and received its approval, we can finally get to what we love doing most: The Installation!
---