Services
We are members of BWE, BERLIN BRANDENBURG ENERGY NETWORK, BSW and Federal Association of Green Economy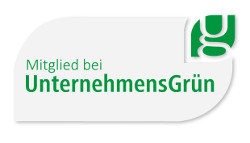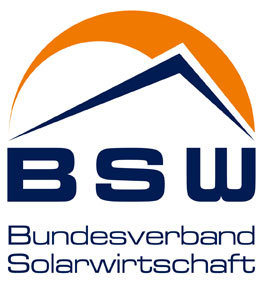 PLAN 8 GmbH offers a complete service range from the first idea to the successful implementation of a wind farm project. Location planning, the complete technical planning and conceptualisation according to planning law are managed and coordinated within our company. For certain specialised services PLAN 8 GmbH has access to an extensive network of external service providers which are hired if required. These are for example landscape architects, specialists for network planning, wind experts, geologists, ornithologists, land surveying technicians, lawyers, etc. In addition, we are in contact with independent experts who will for example draw up reports regarding sonic emissions of wind power stations.
In addition to the above-mentioned technical and planning aspects of a wind farm installation, PLAN 8 GmbH also offers all the relevant business services. Beside the general conceptualisation and the legal contract details, also part of the project are especially the areas of financing and insurance. In addition to different possibilities of accessing outside capital from banks, PLAN 8 GmbH also has contacts to a few hundred private investors and organisations which facilitate capital for interesting projects.
Due to the company's size and its clear structures, PLAN 8 GmbH is very flexible: also big projects can be completed in a short time span, as we have extensive external resources available at any time. Depending on what the cooperation partners prefer, they can choose to select just part of our services offered, or we will deliver a turn-key job and they can have a complete wind farm erected. PLAN 8 GmbH is prepared to look at other options than to exclusively work for a fee. In case of interesting projects, the Company offers to accept the project's financial risk and provides the complete pre-financing, provided there is adequate financial investment available from the client's side.
---
Capital Investment and Partnership
If you are looking to invest in wind power, PLAN 8 GmbH is the right address. If you are interested, please send a short email with your request. You will then be automatically contacted when a suitable project becomes available.
er Kapital in die Windenergie investieren möchte, ist bei der PLAN 8 GmbH an der richtigen Adresse. Bei Interesse senden Sie bitte eine kurze E-Mail mit Ihren Wünschen. Sie werden dann automatisch benachrichtigt, wenn ein entsprechendes Objekt angeboten wird.
---
Membership in other Organisations
P
LAN 8 GmbH is a member of the Planning Council of the Federal Association for Wind Energy e.V. (BWE). The sole partner, Dirk Jesaitis, is also Deputy Chairman of the Planning Council of the Federal Association for Wind Engergy e. V., former board member of Naturstrom AG, as well as founder and chairman of the board of directors (until 2007) of Wind7 AG in Eckernförde.
---