Installation of the Power Plant Ladeburg
The installation of a wind power plant is very intricate. From the commencement of civil works to the start of operations, several individual steps are required in the process. The installation of the wind power plant Ladeburg had begun in June 2016. The start of operation had been planned for December 2016.
The wind power plant Ladeburg has been developed and built by us. The plant is located in the administrative district of Barnim in Brandenburg in the city of Bernau close to the city of Berlin.
The plant is of the type Nordex N117 and has an output of 2.4 MW. Its nacelle hub's height is 141m and its total height is 199.5m.
Analysis & Akquisition
+ Planning
+ Permit Approval
= Installation
---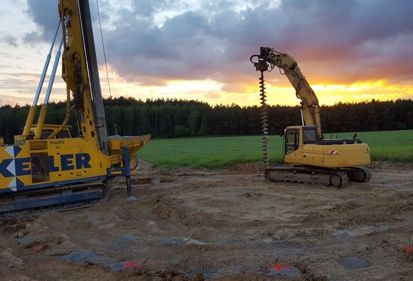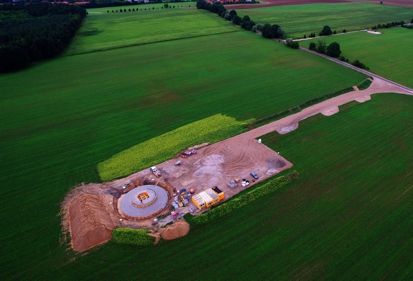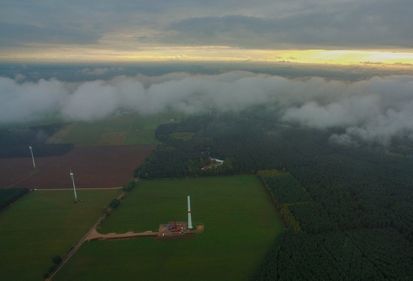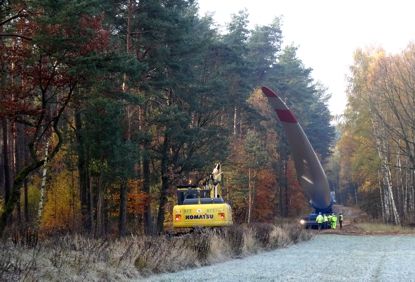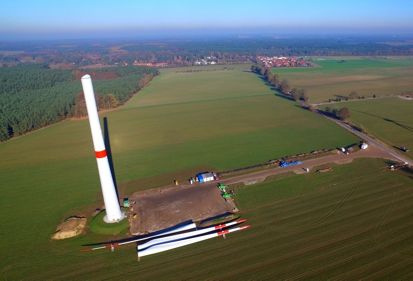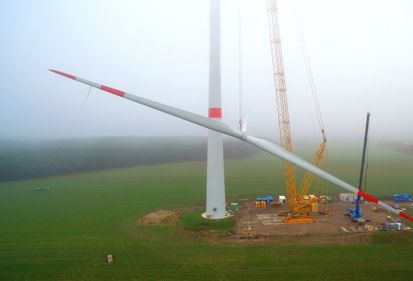 The photos give an insight to the installation process of the wind power plant Ladeburg. They show the installation starting with the access road and crane foundation, to the building of the foundation, the construction of the guyed mast, and finally the assembly of the nacelle and the rotor blades. In the end, the completed plant stands in all its magnificence and fills its project manager and jobsite manager with pride. A very special moment. The plant had been completed as early as the beginning of December 2016.
Take your time and look at the breath-taking aerial photos. A long and difficult road lies behind us. But once again, we succeeded, together with a great Team!
---